New Product Support Engineer for the North West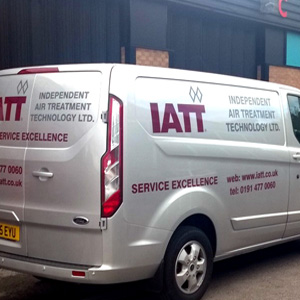 Independent Air Treatment Technology Ltd are pleased to announce that Ian Roberts has joined the company as Product Support Engineer for the North West of England and extends our team of factory trained engineers throughout the UK.
Providing services for the supply, service and maintenance of all types of compressed air & gas treatment, filtration, refrigerant & desiccant dryers, onsite nitrogen, oxygen, hydrogen and AiroGen® laboratory gas generation, pneumatic and processing equipment is a skilled profession. Ian Roberts, an experienced engineer in compressed air and gas treatment technology, brings to IATT a wide range of skills and experience gained over a number of years in the industry.
Trevor Clark, IATT's Managing Director says: "With Service Excellence as our motto, its vital that the people we employ encompass not only the necessary engineering skills but the ability to provide customers with the very best service. IATT have a reputation for efficiency and putting our customers first and Ian, our newest Product Support Engineer, will I am sure, add to our reputation for Service Excellence to existing and new customers in the North West area."
If you are in the North West and need parts, service or maintenance of compressed air plant and equipment… Call for Ian Roberts at IATT on 0191 477 0060